At Huntercombe Hospital Maidenhead we offer children and young people with mental health needs a tranquil environment where they can recuperate and recover.
Set in a 13th century manor house in extensive gardens, we look after children and young people with eating disorders, such as anorexia and bulimia and other complex mental health conditions, such as bipolar disorder and emerging personality disorder.
The College Centre for Quality Improvement (CCQI) works with mental health services to assess and improve the quality of care they provide. They work with more than 90% of mental health service providers in the UK and focus on four key areas: quality networks, accreditation, national clinical audits, and research and evaluation.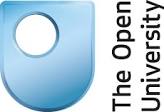 The Open University offers flexible part-time study, supported distance and open learning for undergraduate and postgraduate courses and qualifications.
The University of West London is ranked as one of the top modern universities in London, with 98% of their graduates in employment or further study within six months of graduation as of 2018.